CLASSES IN ENGLISH

Ateliers Orsini offers a series of classes and events. I strongly believe that effective learning is facilitated through the creative process and an immersive approach.

By attending classes at Ateliers Orsini, you signify your acceptance of the terms and conditions of use.
A day of Experimental Painting
Enjoy a full day of painting at the Atelier. I will guide you through a series of experimental exercises to allow you to explore various ways of looking and mark making. You will have plenty of time to develop one or two paintings using experimental and traditional painting techniques. Beginners welcome. All materials are included.
Small groups. To enrol, contact me.
Date: Sunday 21 January 2024
Times: 10am - 3.30pm
Cost: $215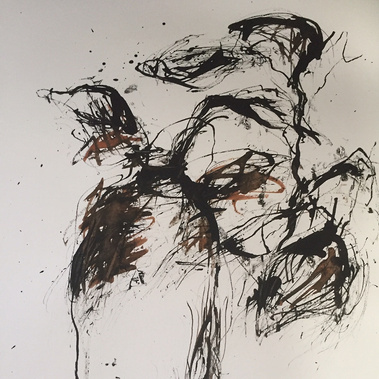 Experimental Painting in English

This experimental painting course is totally hands-on. I will guide you through a series of short drawing/painting experimental exercises, and we'll finish with a longer painting task combining all techniques. The point is not to come out of the workshop with one masterpiece, but rather explore and liberate the gesture to tackle painting in a different way. All materials are included in the cost of the workshop.
Small groups.

Dates : monthly, 10.30am-12.30pm
Saturday 24 Feb, 23 March, 27 April, 25 May, 22 June 2024
To enrol, contact me.
Cost : $89 per session (material included)